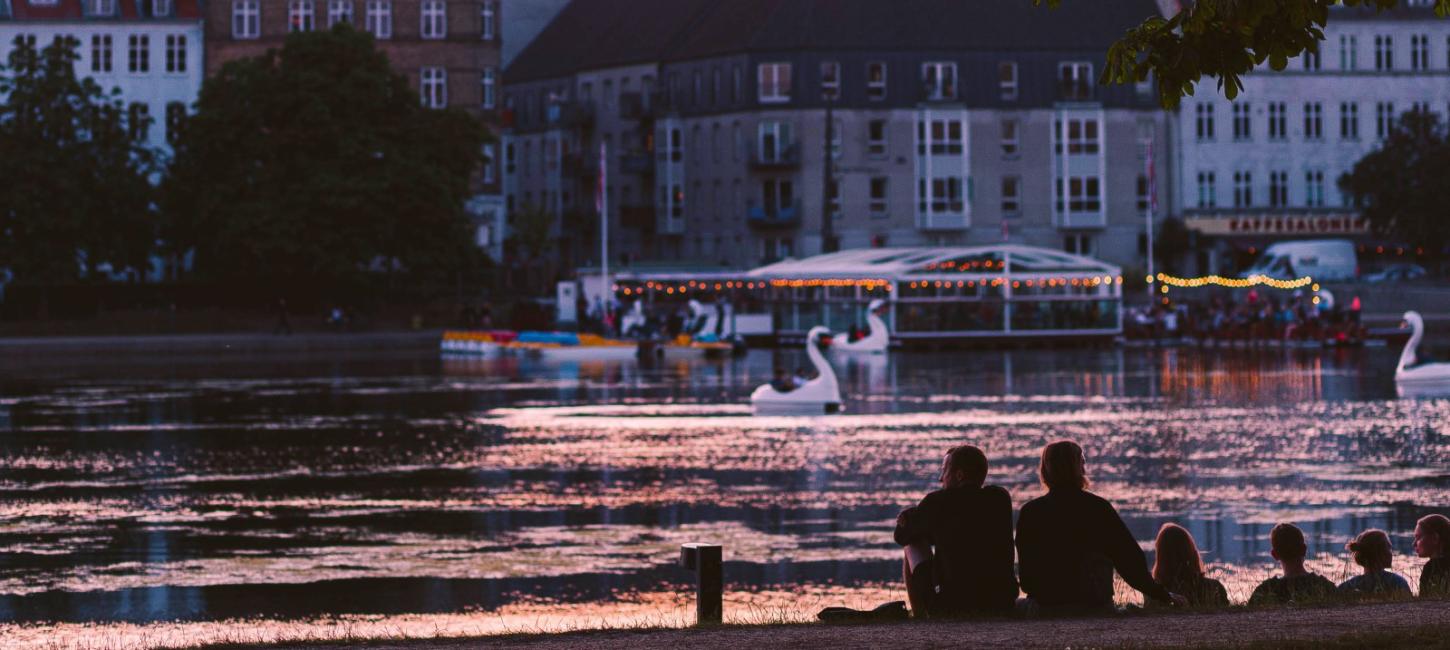 8 ways to do Nørrebro
Your guide to get the most of Copenhagen's most vibrant and multicultural neighbourhood. 
Over the last couple of decades, Nørrebro has risen to become one of the most popular districts in Copenhagen. With its mixed crowd and rich culture, there's plenty of different ways to experience the area. Of course, the perfect way would be on a bike - it's not a coincidence there are bikes on almost every picture.
For the full story, check out our area guide to Nørrebro. And if you don't have wheels already, let's just fix that with some recommendations for bike rentals.
Blågårdsgade is a side street to the main strip, Nørrebrogade, and is always buzzing with people in the many bars and cafés.Foto:Blågårdsgade | Martin Heiberg
Feel the pulse of Copenhagen's multicultural center
The area around Nørrebrogade is Nørrebro's beating heart, running all the way through the district it branches out i a myriad of cool side streets. If you're looking for bike shops, cheap haircuts or dürum, this area is your spot. Nørrebro even has a yearly kebab championship, won twice in a row by Kösem at Nørrebrogade 186.
Prime hang-out spot for what seems like most of Copenhagen during the summer. Foto:Martin Heiberg
In spring and summer, half the population in Copenhagen (okay, a bit exaggerated) gather around the lakes to relax and enjoy the weather. Dronning Louises Bro will be buzzing with young people playing music and sharing beers.
Jægersborggade in the evening sun.Foto:Sebastian Himmelstrup
With Know Your 'Bro you'll learn about the history, culture and daily life in this neighbourhood through text, audio, photographs and video-clips. The guides are super simple to use - go to  www.knowyourbro.dk and the route and instructions will appear. Ready to go!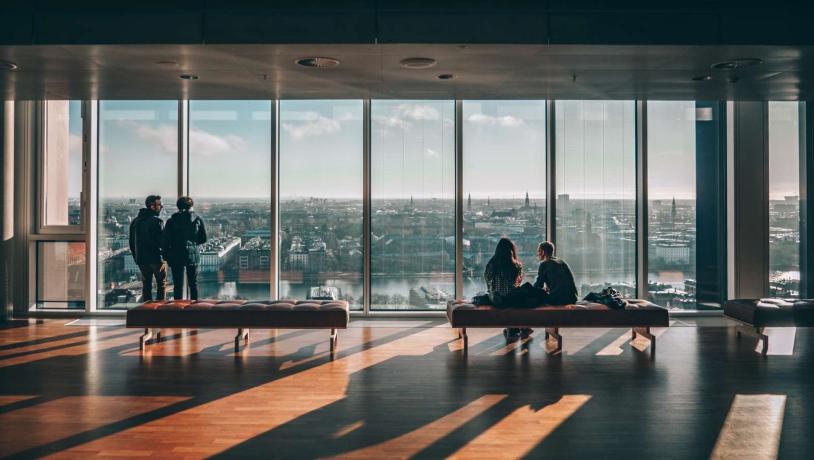 Get a great view over the entire city from Mærsk Tower.Foto:Daniel Rasmussen
Discover University of Copenhagen's award-wining tower. The Mærsk Tower is a part of University of Copenhagen, and it houses parts of the Faculty of Health and Medical Sciences. Three times a week, you can take a tour of the architectural masterpiece, which includes this stunning view!
The Black Market is public space architecture taken to the next level. Foto:Martin Heiberg
Hang out at the vibrant urban spaces
Superkilen is an open urban space in Nørrebro close to Nørrebro Station. The park is divided into three main areas that are always busy with people, bikes and skaters.
One of the city best beer bars, and quite certainly one of the coziest.Foto:Büro Jantzen
Nørrebro is full of vibrant and cozy streets with equal amounts of cozy beer bars and cafés. The area around Rantzausgade has a special rugged local vibe to it, and at Kølster's Tolv Haner you can be sure to have a good time and a good view over the bustling street-scape.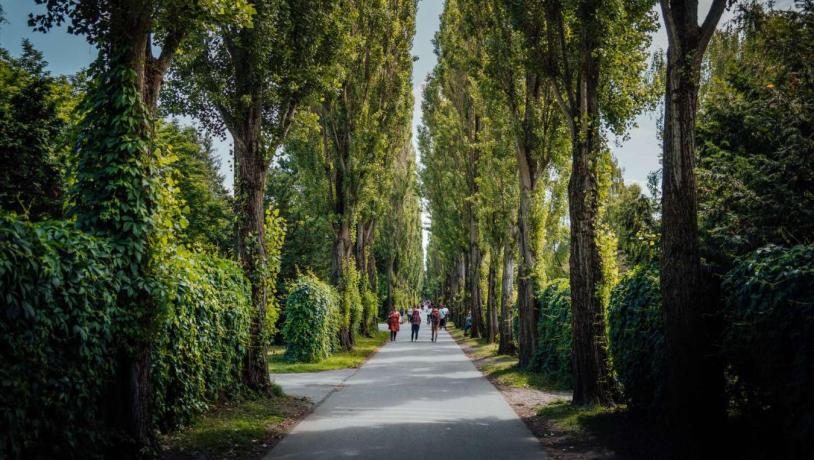 Green haven in the heart of Nørrebro.Foto:Simon Bang
Nørrebro's green oasis. As you may have noticed, Copenhagen's cemeteries are happily used as parks. As the weather gets warmer, the green areas will fill up with people chatting, reading, sunbathing and exercising.